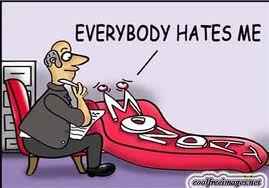 Whether the Monday blues are a myth or not; many of you experience it and for some the feeling can start from Sunday afternoon as some of you start fretting about the day next ahead.
Some tips below from Synergy Nutrition to ensure your Monday is as marvelous as any other day.
-Complete as much work possible on Friday – you'll have less work to worry about on Monday.
-Try not to eat too many sugar rich foods or caffeine and alcohol on Sunday as they can have an impact on your energy levels and sleep and may leave you feeling groggy the next day.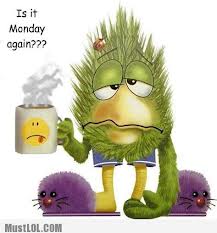 -Get yourself to bed early on Sunday night. You will wake up refreshed and ready for the productive week that lies ahead.
-Wear a bright top or accessories with some colourful jewelry. Bright colours can do wonders in brightening your mood!
-Treat yourself to a magazine or new nail varnish colour on Monday.
-That morning cup of coffee is fine, but make sure you start your week with a healthy breakfast and stay hydrated with herbal teas and water.
Don't forget that Monday is just another day of the week. So make your Monday morning mantra "Happiness is a choice and I choose to be happy!''