It is a fact that eating healthy food helps preserve our brains. For my CPD, I went to a stimulating talk yesterday, (September 9th) on the topic of neurodegenerative diseases and enhanced my own knowledge about the characteristics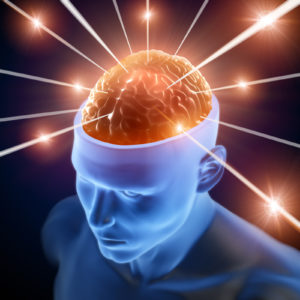 of three types of Alzheimers disease (AD), Parkinson's disease and inflammatory autoimmune conditions. My own brain was buzzing by the end of it!
The wonderful speaker Professor Dale Bredesen spoke of patient cases whose AD symptoms improved when put on a  nutrition and supplementation programme. These patients could go back to leading normal fulfilling lives and not only did their symptoms improve, their biochemical and brain test results significantly did too. Unfortunately pharmaceutical drugs often make the symptoms worse, especially in complex chronic conditions, which is why they don't work in the long term. Natural therapies are more likely to be successful as they rebalance the whole body, correct deficiencies and neurotransmitter balance, without side effects. It appears that nutrition is being given a second look over as science cannot fix all the problems and the missing puzzle is staring at me in the face!! Furthermore nutrients support the liver function too and many imbalances occur because of the toxicity our body has, such as from heavy metals like mercury. So the answer is simple, lets use nutrients to safely and gently heal and de-toxify ourselves first.
According to Datis Kharrazian, a clinical professor in neuroscience, some of the signs and symptoms of brain degeneration are below and nutritional therapy can help each one.
Memory loss
Lack of motivation, drive or passion
Brain Fog
Tire easily working, reading, driving, etc.
Depression, anxiety
Poor focus and concentration
Difficulty learning
Fatigue in response to certain foods/chemicals
There are over 9.9 million new cases of dementia each year worldwide, implying one new case every 3.2 seconds. What got me thinking was how as a therapist I can help the patient prevent and even slow down their disease progression. Many individuals are experiencing cognitive decline without fully being aware of the consequences and for me it can be reversed if detected and managed early as possible. What is also worrying is the memory loss impacting children! It could partly be attributed to their nutrient deficient diets and increased environmental toxin exposure including EMF's due to modern devices which many of us who are older didn't have when we were younger. If memory can be improved with eating the right foods, then why should we not bother? So book in for a consultation with myself to boost your mental health function and prevent AD dementia. Some of the nutrients the brain requires cannot be derived from the diet so in conjunction I guide you on the supplements to take, all the advice is fully personalised to you, and your current health status. You can even have a genetic test done to check to see if you are susceptible to AD, or have a family history of the condition. The associated gene is ApoE4 and if you test double positive for this, seeking advice early on is paramount.